Wine Cooler 40 Burgundy bottles
• Available
Delivery in 7/10 working days Verifica i costi di spedizione
- 40 Bottles
- Freestanding / Built-in
- Single Temperature
- Meas. H.820 x W.595 x D.570 - kg. 43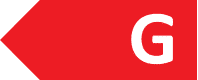 Do you want to create a personalized Datron Wine Cellar?
Measures
A. 820 x W.595 x D.570
Temperature
Single Temperature
Working temperature
5° - 18° C
N ° bottles (Bordolesi)
40
Annual consumption KW
141
Wine Refrigerator Luxury by Datron, 40 Burgundy bottles built-in and freestanding, with shelves for horizontal storage of bottles.
Datron's refrigerated wine display. Flush mounting under the kitchen worktop or freestanding.
Professional and high-tech wine cooler with compressor, anti-vibration system, cooling fans for each shelf and energy class A.
White LED lights along the internal door frame, they don't harm the wine. Extractable shaped metal shelves on telescopic guides, to store standard Bordeaux bottles laid horizontally. Modern and attractive design, suitable for any environment, black cabin, integrated door handle. With key lock to protect the wine.
COULD IT BE INTERESTING FOR YOU
You may also like…
• Available
Delivery in 7/10 working days Verifica i costi di spedizione
- 54 Bottles
- Freestanding / Built-in
- Single Temperature
- Meas. H.820 x W.595 x D.575 - kg. 53
• Available
Delivery in 7/10 working days Verifica i costi di spedizione
- 46 Bottles
- Freestanding / Built-in
- Double Temperature
- Meas. H.820 x W.595 x D.570 - kg. 53
• Available
Delivery in 7/10 working days Verifica i costi di spedizione
- 40 Bottles
- Freestanding / Built-in
- Double Temperature
- Meas. H.820 x W.595 x D.572 - kg. 53