Medical Refrigerator Mini
• Available
Delivery in 7/10 working days Verifica i costi di spedizione
- Single Temperature
- Meas. H.598 x W.475 x D.440 - kg. 23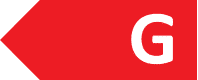 Do you want to create a personalized Datron Wine Cellar?
Measures
A. 598 x W.475 x D.440
Temperature
Single Temperature
Working temperature
2°C / 8°C
Datron | Medical refrigerator, to keep drugs and medicines at the correct temperature
Professional medical refrigerator, usable in all professional areas, such as pharmacy and hospital facilities, apothecary, drug stores, private laboratories, universities and hospitals.
Small in size, suitable to be placed on any surface. The refrigerator is ideal for keeping and storing medicines and drugs. The temperature range extends from 4° C to 8° C, and can be easily set using the user-friendly display.
White refrigerator with transparent glass door, light blue top. Integrated door handle. Interior with 2 large cabins and an extractable shelf.
Alarm sensor function for undesired incidents such as door opening and internal temperature changes. Key lock on the door.
Instructions for use
If the door is opened frequently, a vacuum effect can be created in the medical refrigerator. Remove the cylinder cap on the right side of the refrigerator, and the door opens again easily, and the seals will not be damaged. After closing the door, put the cap back in place.
Heat on the sides of the medical refrigerator is normal and indicates that the heat exchanger is working properly. Normal phenomenon: the heat generated on the sides of the medical refrigerator indicates that the condensation coil is working properly. Furthermore, when the medical refrigerator is used for the first time, or during the summer period, the compressor has to work longer to produce fresh air and consequently generates additional heat.
We recommend maintaining the correct distance between the device and the environment (wall, furniture) and always cleaning any dust accumulated on the back of the product. This contributes to proper cooling.
Datron is a leader in the refrigerator market thanks to its innovative systems.
COULD IT BE INTERESTING FOR YOU