Professional Ice Maker 150kg
• Available
Delivery in 7/10 working days Verifica i costi di spedizione
- Meas. H.947 x W.500 x D.610 - kg. 58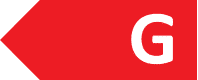 Do you want to create a personalized Datron Wine Cellar?
Measures
A. 947 x W.500 x D.610
Water connection
Granulare
Professional Ice Maker creates up to 150 kg of ice.. The fastest solution to serve and enjoy drinks and cocktails at the right temperature. Easy to use thanks to touch display, sensors and the water tube system. This appliance can be used both at home or at business activities such as bars, restaurants and hotels.
45 kg of ice cubes in 24 hours
Functional door to extract ice cubes
Auto-clean functionWater
CLEANING AND MAINTENANCE
Before using the ice maker for the first time, it is recommended to clean it thoroughly. Always remove the plug from the socket before carrying out cleaning work.
Remove accessories inside.
Clean the inside with mild detergent, warm water and a damp cloth. Pour some warm water and add some detergent into the tank and wipe the outside with a cloth.
After cleaning the inside, rinse with clear water.
Clean the outside regularly with detergent and warm water.
Dry inside and outside with a soft cloth. If the ice maker is not going to be used for a long period of time, drain the remaining water completely.
Tips: If the Ice Maker is positioned in environments with a temperature not exceeding 15° C, use only the small ice cube size. We also recommend to change water every 24 hours.
COULD IT BE INTERESTING FOR YOU