Wine Cooler 22 Burgundy bottles
• Available
Delivery in 7/10 working days Verifica i costi di spedizione
- 22 Bottles
- Freestanding
- Single Temperature
- Meas. H.860 x W.450 x D.400 - kg. 34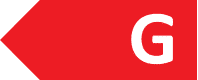 Do you want to create a personalized Datron Wine Cellar?
Measures
A. 860 x W.450 x D.400
Temperature
Single Temperature
Working temperature
5° - 20° C
N ° bottles (Bordolesi)
22
Annual consumption KW
130
Wine Cooler 22 Burgundy bottles, single zone, freestanding
Brand new and exclusive design, the wine cooler for 22 Burgundy bottles is handleless and has rounded edges. Practical LED display with soft-touch buttons positioned externally on the door. The temperature in the wine cooler can be set from 5° C to 18° C.
Inside the Datron wine refrigerator there are 8 shelves made of solid beech wood, they can be extracted and removed. The total bottle capacity refers to a standard Bordeaux bottle. For larger bottles such as Prosecco or Champagne, simply remove one or more shelves to be able to insert them correctly. The bottles are loaded horizontally in this wine cooler.
The Datron wine cooler with 22 bottles has an internal LED light that can be switched on or off as
required. The door is double-glazed and has UV protection.
The adjustable feet on the base can be extended up to two centimeters. The high-tech compressor allows
refrigeration of the wine suitable for both storage and immediate drinking.
The wine cooler is freestanding. Like a real designer furniture, it can be positioned anywhere at home, in the office and in the gastronomy business.
Available in black or white.
COULD IT BE INTERESTING FOR YOU
You may also like…
• Available
Delivery in 7/10 working days Verifica i costi di spedizione
- 34 Bottles
- Freestanding
- Single Temperature
- Meas. H.1288 x W.450 x D.400 - kg. 34
• Available
Delivery in 7/10 working days Verifica i costi di spedizione
- 34 Bottles
- Freestanding
- Single Temperature
- Meas. H.1288 x W.450 x D.400 - kg. 34
• Available
Delivery in 7/10 working days Verifica i costi di spedizione
- 22 Bottles
- Freestanding
- Single Temperature
- Meas. H.860 x W.450 x D.400 - kg. 34