Wine Cooler 22 Burgundy bottles
• Available
- 22 Bottles
- Single Temperature
- Meas. H.860 x W.450 x D.400 - kg. 34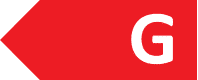 Measures
A. 860 x W.450 x D.400
Temperature
Single Temperature
Working temperature
5° - 18° C
N ° bottles (Bordolesi)
22
Annual consumption KW
130

Do you want to create a personalized Datron Wine Cellar?
The 22 Burgundy bottles Wine Cellar has a single temperature and can be positioned free-standing in any space, adding style to any setting.
The 8 beech wood shelves are removable to allow the insertion of bottles of any size with a show arrangement that will allow them to always be on view. (note: introducing non-Bordeaux bottles reduces the total capacity of the wine cellar)
With a totally new and exclusive design, the 22-bottle wine cooler features rounded corners and a handle-free opening. the convenient led and soft touch display is positioned externally on the door and also features an anti-defrost function.
Attentions and Tips:
The wi-fi function present on the door is currently not available.
Need more information? Consult the Guides.
COULD IT BE INTERESTING FOR YOU