Wine Cooler 22 Burgundy bottles white
Freestanding, single temperature zone wine cooler with an innovative and contemporary design.
• Available
Delivery in 7/10 working days Verifica i costi di spedizione
- 22 Bottles
- Freestanding
- Single Temperature
- Meas. H.860 x W.450 x D.400 - kg. 34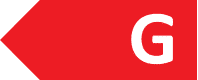 Wine Cooler 22 Burgundy bottles white
This wine cooler is ideal for those looking for an aesthetically innovative and technologically advanced product at an excellent price.
The marine plywood shelves slide on a telescopic guide and have a metal front for classifying and labelling the bottles.
LED display and soft touch buttons with auto-defrost technology
Innovative design with rounded corners, handleless opening and touchscreen technology.


Do you want to create a personalized Datron Wine Cellar?
Measures
A. 860 x W.450 x D.400
Temperature
Single Temperature
Working temperature
5° - 18° C
N ° bottles (Bordolesi)
22
Annual consumption KW
130

The 22 Burgundy bottles Wine Cellar has a single temperature and can be positioned free-standing in any space, adding style to any setting.
The 8 beech wood shelves are removable to allow the insertion of bottles of any size with a show arrangement that will allow them to always be on view. (note: introducing non-Bordeaux bottles reduces the total capacity of the wine cellar)
With a totally new and exclusive design, the 22-bottle wine cooler features rounded corners and a handle-free opening. the convenient led and soft touch display is positioned externally on the door and also features an anti-defrost function.
HOW MANY BOTTLES WILL IT HOLD?
When we mention the bottle capacity of our wine coolers we are referring to the maximum quantity of 'standard' Bordeaux bottles. Bottles on the market come in different shapes and sizes. Therefore with other types of bottles, the capacity of the wine cooler will be smaller than stated. Our tips: If only half of the bottles stored in the wine cooler are standard Bordeaux bottles, the capacity will be reduced by 20-25%. If you store more than half of the bottles with different shapes and sizes in the wine cooler, the capacity can be reduced by up to 40 %.

Meas. H.860 x W.450 x D.400
COULD IT BE INTERESTING FOR YOU
You may also like…
• Available
Delivery in 7/10 working days Verifica i costi di spedizione
- 34 Bottles
- Freestanding
- Single Temperature
- Meas. H.1288 x W.450 x D.400 - kg. 34
• Available
Delivery in 7/10 working days Verifica i costi di spedizione
- 22 Bottles
- Freestanding
- Single Temperature
- Meas. H.860 x W.450 x D.400 - kg. 34
• Available
Delivery in 7/10 working days Verifica i costi di spedizione
- 38 Bottles
- Freestanding
- Double Temperature
- Meas. H.1000 x W.395 x D.630 - kg. 43