Wine Fridge 17 bottles compressor
• Available
Delivery in 7/10 working days Verifica i costi di spedizione
- 17 Bottles
- Freestanding / Built-in
- Double Temperature
- Meas. H.820 x W.295 x D.575 - kg. 30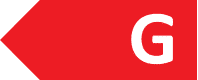 Do you want to create a personalized Datron Wine Cellar?
Measures
A. 820 x W.295 x D.575
Temperature
Double Temperature
Working temperature
5° - 12° C sopra / 12° - 18° C sotto
N ° bottles (Bordolesi)
17
Annual consumption KW
135
Highly professional compressor double temperature wine cooler, perfect for any location, latest generation technology, design that fits with every type of furniture, usable for freestanding or for built-in. It contains 17 wine bottles, adjustable shelfs made with solid woods slats, which can host bottles of different dimensions. The double layer anti UV plate glass door and a blue Led light inside protect the wine from the damaging effect of the light. The activated carbon filters, doesn't allow the bad smell to change taste characteristics.
The close attention to the assembly control, quality finishing, a modern and captivating Italian design and the dimensional characteristics, which fits to any kind of furniture, makes Datron wine cooler accessible to everyone.
Suggestions:
Excessive temperature fluctuations between the inside and outside of the wine cooler they create ice formation, which is why we recommend a difference maximum 5° / 7°C between the upper and lower zones, in the double temperature.
* Indicative data subject to error.
** Data Reference Compressor Wine coolers International Market
COULD IT BE INTERESTING FOR YOU
You may also like…
• Available
Delivery in 7/10 working days Verifica i costi di spedizione
- 7 Bottles
- Freestanding / Built-in
- Single Temperature
- Meas. H.870 x W.150 x D.525 - kg. 20
• Available
Delivery in 7/10 working days Verifica i costi di spedizione
- 40 Bottles
- Freestanding / Built-in
- Double Temperature
- Meas. H.820 x W.595 x D.572 - kg. 53
• Available
Delivery in 7/10 working days Verifica i costi di spedizione
- 40 Bottles
- Freestanding / Built-in
- Double Temperature
- Meas. H.820 x W.595 x D.572 - kg. 53