Wine refrigerator, 32 bottles, built-in and freestanding
• Available
Delivery in 7/10 working days Verifica i costi di spedizione
- 32 Bottles
- Freestanding / Built-in
- Double Temperature
- Meas. H.853 x W.380 x D.570 - kg. 38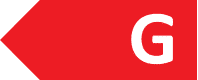 Do you want to create a personalized Datron Wine Cellar?
Measures
A. 853 x W.380 x D.570
Temperature
Double Temperature
Working temperature
2°-12° above / 8°-22° below
N ° bottles (Bordolesi)
32
Annual consumption KW
139
New product range Datron | Wine fridge 32 bottles with compressor, two temperature zones, suitable for built-in kitchen and freestanding
Datron presents its NEW product, Professional and high-tech Luxury wine cooler 32 bottles, energy class B.
Wine cooler with 2 separate temperature zones for Bordeaux bottles. The upper and coldest zone is suitable for champagne, white and sparkling wines. The first shelf is a bit wider, so also oversized bottles can be load. The lower zone instead is suitable for red wine bottles.
This Datron wine cellar can be built-in under the worktop, in kitchen peninsulas and is suitable for restaurant and catering services. Thanks to its integrated ventilation base, this wine cooler needs no additional space for air circulation. Otherwise, this product can also be placed freestanding and will be like a piece of furniture in your desired environment.
Extremely quiet, fits in any environment, minimal energy consumption, tempered fumed glass door, door hinge left with opening to the right, stainless steel door handle, digital display for autonomous temperature control. With the internal white LED light and the anti-vibration system the wine bottles are protected. Automatic defrost, heater at the bottom and the activated charcoal filter protect the organoleptic properties of the wine and let him breathe through its cork.
Suggestion: Excessive temperature fluctuations between the inside and outside of the wine cooler can build up ice, therefore we recommend to not exceed a maximum temperature difference of 5°C – 7°C between upper and lower area.
* Indicative data subject to error.
** Data Reference Compressor Wine coolers International Market.
Note: The built-in wine cooler must not be completely sealed at the backside.
Free space must be available to allow ventilation.
COULD IT BE INTERESTING FOR YOU
You may also like…
• Available
Delivery in 7/10 working days Verifica i costi di spedizione
- 40 Bottles
- Freestanding / Built-in
- Single Temperature
- Meas. H.820 x W.595 x D.570 - kg. 43
• Available
Delivery in 7/10 working days Verifica i costi di spedizione
- 40 Bottles
- Freestanding / Built-in
- Double Temperature
- Meas. H.820 x W.595 x D.572 - kg. 53
• Available
Delivery in 7/10 working days Verifica i costi di spedizione
- 38 Bottles
- Freestanding
- Double Temperature
- Meas. H.1000 x W.395 x D.630 - kg. 43