Wine Cooler 74 bottles, built-in only
• Available
Delivery in 7/10 working days Verifica i costi di spedizione
- 74 Bottles
- Built-in
- Double Temperature
- Meas. H.1233 x W.555 x D.570 - kg. 80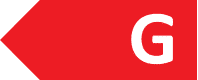 Do you want to create a personalized Datron Wine Cellar?
Measures
A. 1233 x W.555 x D.570
Temperature
Double Temperature
Working temperature
5° - 12C sopra / 12° - 18°C sotto
N ° bottles (Bordolesi)
74
Annual consumption KW
169
Elegant and refined wine cooler by Datron, suitable for built-in in kitchen or furniture wall. The door made
of two-layer smoked glass allows a good inside view of the wine bottles. The white LED light illuminates
both zones of the Datron wine refrigerator. The design details with the black glass door and the stainless
steel handle make it a unique appliance of its kind.
Wine cooler for 74 standard bottles and two temperature zones. The upper part is equipped with 3 shelves
made of beech wood. In the lower zone there are 7 shelves and additional space a little above the floor
level. All shelves can be extracted and removed, thus guaranteeing a completely individual organization
of the wine refrigerator. Oversized bottles such as champagne, sparkling wine and Prosecco can also be
inserted.
Thanks to the latest technology from Datron, with internal ventilation and compressor refrigeration, the
entire number of wine bottles is cooled. The anti-vibration system and the auto-defrost technology give
the wine cooler maximum stability.
COULD IT BE INTERESTING FOR YOU
You may also like…
• Available
Delivery in 7/10 working days Verifica i costi di spedizione
- 24 Bottles
- Built-in
- Single Temperature
- Meas. H.455 x W.595 x D.565 - kg. 30
• Available
Delivery in 7/10 working days Verifica i costi di spedizione
- 52 Bottles
- Built-in
- Double Temperature
- Meas. H.890 x W.595 x D.540 - kg. 65