Professional Wine Fridge 54 bottles, Luxury Line
• Available
Delivery in 7/10 working days Verifica i costi di spedizione
- 54 Bottles
- Freestanding / Built-in
- Single Temperature
- Meas. H.820 x W.595 x D.575 - kg. 53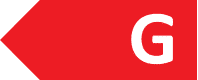 Do you want to create a personalized Datron Wine Cellar?
Measures
A. 820 x W.595 x D.575
Temperature
Single Temperature
Working temperature
2°-12° above / 8°-22° below
N ° bottles (Bordolesi)
54
Annual consumption KW
151
This product has been studied by our research and development department, with the aim of introducing an innovative range of products using the best modern technology, the best production quality, a more actual design and some innovative optional to give professional services to all our wine enthusiastic customer.
These products are directed to a professional clientele, as wine shops, restaurants, hotels, holiday farms, wine bars, private circles, beach resorts, and all private clients, who want the best performance between technology, efficiency, quality and service without being influenced by the fame of the brand. The aim is to keep the aroma, the taste and the best organoleptic characteristic of the stored wine.
We have been producing for many professional wine cooler, from the production to the final consumer, promising the best quality to a lower price. We are the only one who give 2 years of guarantee with customer assistance in all Europe.
Tips: To extract the shelves made of beech wood, it is necessary to open the door completely, at least 100 °. this to avoid any damage to the gaskets.
COULD IT BE INTERESTING FOR YOU
You may also like…
• Available
Delivery in 7/10 working days Verifica i costi di spedizione
- 46 Bottles
- Freestanding / Built-in
- Double Temperature
- Meas. H.820 x W.595 x D.570 - kg. 53
• Available
Delivery in 7/10 working days Verifica i costi di spedizione
- 32 Bottles
- Freestanding / Built-in
- Double Temperature
- Meas. H.853 x W.380 x D.570 - kg. 38
• Available
Delivery in 7/10 working days Verifica i costi di spedizione
- 40 Bottles
- Freestanding / Built-in
- Double Temperature
- Meas. H.820 x W.595 x D.572 - kg. 53