Wine refrigerator 250 bottles
• In reservation

PRODUCT ON RESERVATION, DELIVERY DELAYED TO JULY 2023
- 250 Bottles
- Freestanding / Built-in
- Single Temperature
- Meas. H.1870 x W.595 x D.675 - kg. 100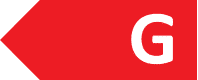 Do you want to create a personalized Datron Wine Cellar?
Measures
A. 1870 x W.595 x D.675
Temperature
Single Temperature
Working temperature
5° - 20° C
N ° bottles (Bordolesi)
250
Annual consumption KW
150
Datron wine refrigerator, storing of 250 bottles
Wine refrigerator with a large internal capacity, holds up to 250 Bordeaux standard bottles. Internal cabin
with 4 interlocking shelves in beech wood, easy to handle. They are extractable and removable.
Smoked glass door with stainless steel frame and stainless steel door handle. Black cabin, with integrated plinth at the base, it can be built in.
Suitable for built-in columns, for any kitchen and furniture. The 250 bottles wine refrigerator can also be used freestanding at home, in offices and restaurants.
The wine refrigerator has an internal display with buttons. ON/OFF switch, temperature setting in Celsius or Fahrenheit, ON/OFF light. The wine refrigerator has a single temperature zone, that can be set from 5° C to 18° C. Blue internal LED light allows a scenographic view of the bottles and does not compromise the organoleptic properties of the wine.
Integrated high-tech compressor, very quiet, auto-defrost.
COULD IT BE INTERESTING FOR YOU
You may also like…
• Available
Delivery in 7/10 working days Verifica i costi di spedizione
- 166 Bottles
- Freestanding / Built-in
- Double Temperature
- Meas. H.1770 x W.595 x D.680 - kg. 102
• In reservation

PRODUCT ON RESERVATION, DELIVERY DELAYED TO JUNE 2023
- 150 Bottles
- Freestanding
- Double Temperature
- Meas. H.1850 x W.595 x D.680 - kg. 90