Three lines of Datron wine coolers frame your passion with style and elegance.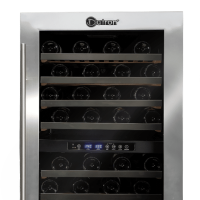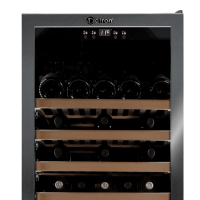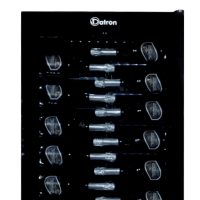 Select the filters and find the right template.
CUSTOMIZED WINE COOLERS
Precious finishes and innovative technologies are combined in a unique style,made for you.
The customized wine coolers are the result of craftsmanship and careful
attention to detail. These innovative products combine modern technology
with refined design to bring only the best to all wine lovers.
[show_more more="Leggi di più >" less="< Leggi di meno"]
A personalized wine cooler furnishes with taste and elegance even the most refined environments with an added value of craftsmanship, unique finishes and details. Choose the customization you prefer to have an original product that will allow you to experience all the emotions of wine at home, starting from the appearance to the taste of a perfectly preserved bottle of wine.
Personalized wine coolers combine functionality, comfort and aesthetics.
LEATHER
Choose the elegance of fine leathers, entirely hand-sewn and with an elegant
and captivating design. Perfect for private homes, and luxury furnished
apartment buildings; made for wine enthusiasts and professionals in the
sector.
ADHESIVE FILMS
The customized wine coolers with adhesive vinyl coverings give a young,
modern and trendy look, able to amaze with taste and elegance. Play with
contrasts, or match colours to your style, to create a unique and personal
product.
Choose our customized wine coolers in classy colours, fine details and
modern coatings to make the product as unique as you are.
[/show_more]