Professional climatic wine fridge 185 bottles
• Available
Delivery in 7/10 working days Verifica i costi di spedizione
- 185 Bottles
- Freestanding
- Double Temperature
- Meas. H.1850 x W.595 x D.682 - kg. 90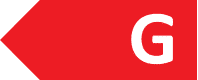 Do you want to create a personalized Datron Wine Cellar?
Measures
A. 1850 x W.595 x D.682
Temperature
Double Temperature
Working temperature
5° - 13° C sopra / 13° - 18°C sotto
N ° bottles (Bordolesi)
185
Annual consumption KW
292
Datron wine fridge for 185 bottles, double Zone
The Datron wine cooler with double temperature zone for the storage of Bordeaux bottles in standard size 0,75 cl. Perfect for storing and serving wine at the correct temperature. The Datron wine refrigerator has extractable shelves, where all wine bottles can be chilled.
A special feature of this 185 bottles wine cooler are the white LED lights on the door, which put it perfectly to stage in all situations. All shelves are made of beech wood and are extractable, to allow the inclusion of oversized bottles.
Compressor Wine Cooler – Best Quality and Datron guarantee. It can be placed freestanding in all rooms at home and in the catering trade.
Only Datron is the specialist in wine coolers.
COULD IT BE INTERESTING FOR YOU
You may also like…
• Available
Delivery in 7/10 working days Verifica i costi di spedizione
- 143 Bottles
- Freestanding / Built-in
- Single Temperature
- Meas. H.1820 x W.650 x D.680 - kg. 72
• Available
Delivery in 7/10 working days Verifica i costi di spedizione
- 166 Bottles
- Freestanding / Built-in
- Double Temperature
- Meas. H.1770 x W.595 x D.680 - kg. 102
• Available
Delivery in 7/10 working days Verifica i costi di spedizione
- 81 Bottles
- Freestanding
- Single Temperature
- Meas. H.1892 x W.656 x D.653 - kg. 163