Three Datron Wine Cooler Lines that embrace your passion with style and elegance.
Classic and understated, its bright stainless steel frame plays with contrasts to highlight the most precious bottles.
Especially for those who like dark, silver tones, this Datron Design line comes with a door in silver, black or anodised stainless steel.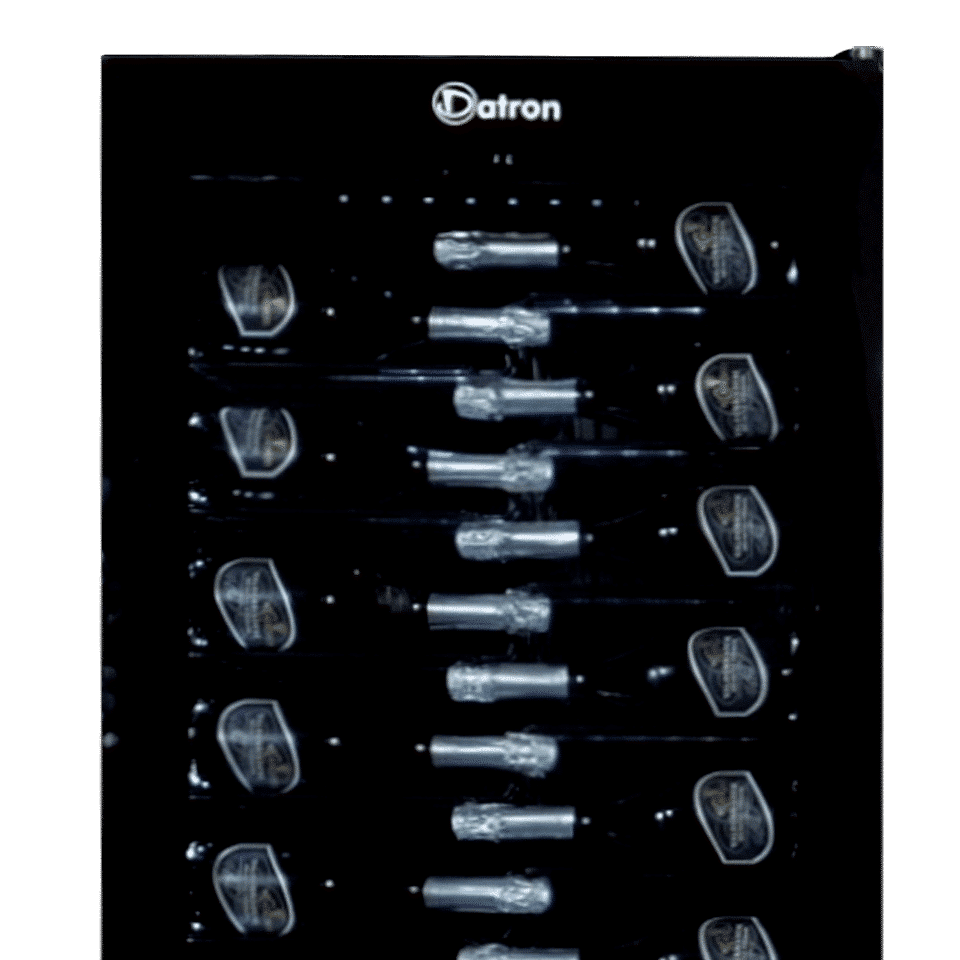 Ergonomic display shelves with horizontal arrangement of bottles, touch display, total illumination, professional technology.
IS ALWAYS SOMETHING VERY PERSONAL
Datron gives you the opportunity to create something unique and special.
PORTA CON cornice IN ACCIAIO inox
Il suo design classico e luminoso si adatta bene a qualsiasi tipo di arredamento.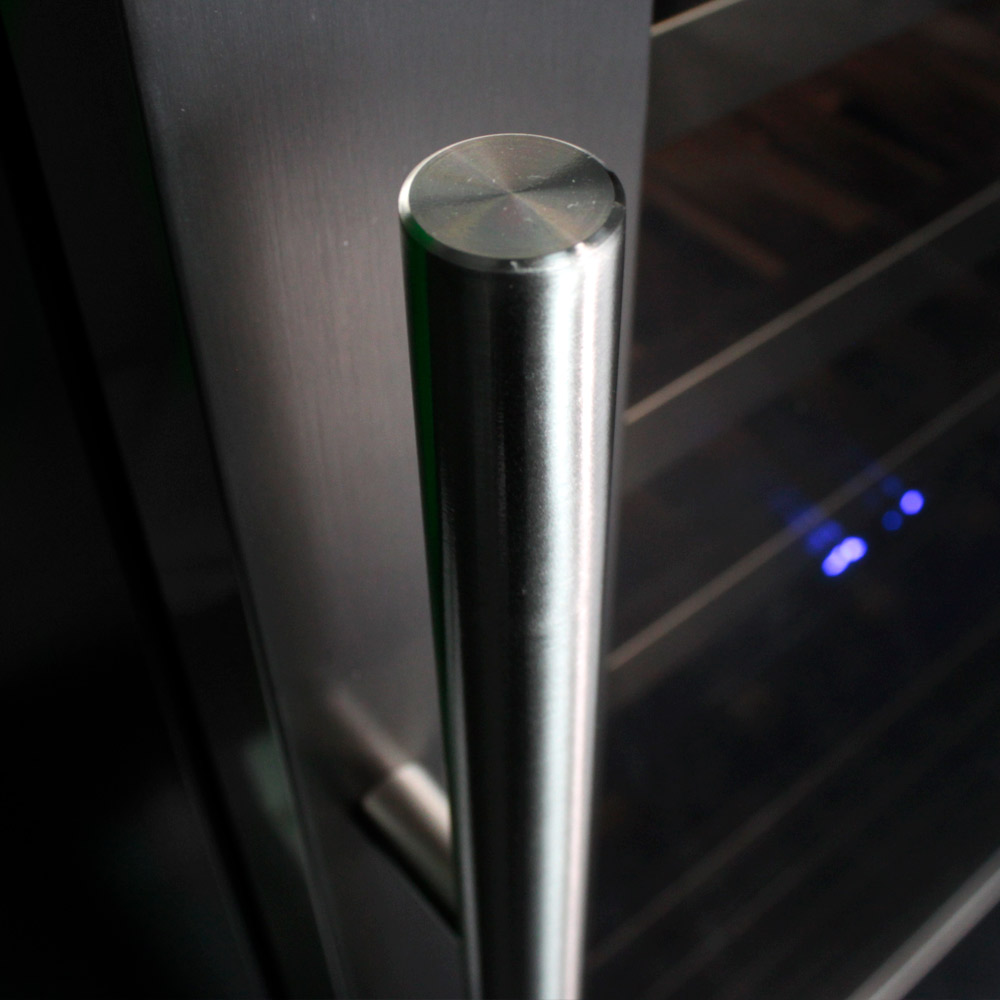 maniglia a vista in acciaio inox
Il maniglione a vista favorisce un utilizzo più rapido e maneggevole ed è facile da pulire.
Tutti i ripiani sono estraibili. Su alcuni modelli sono disponibili anche ripiani con guide telescopiche.
DOOR WITH SILVER AND DARK COLOUR VARIANTS
DOOR WITH SILVER AND DARK COLOUR VARIANTS The Datron design line is characterised by doors in elegant silver, anodised stainless steel and black finishes.
INTEGRATED HANDLE SOLUTION If you prefer understated lines, you can choose the integrated handle on some models.
EXTRACTABLE SHELVES All shelves are extractable. Some models also include shelves on telescopic rails.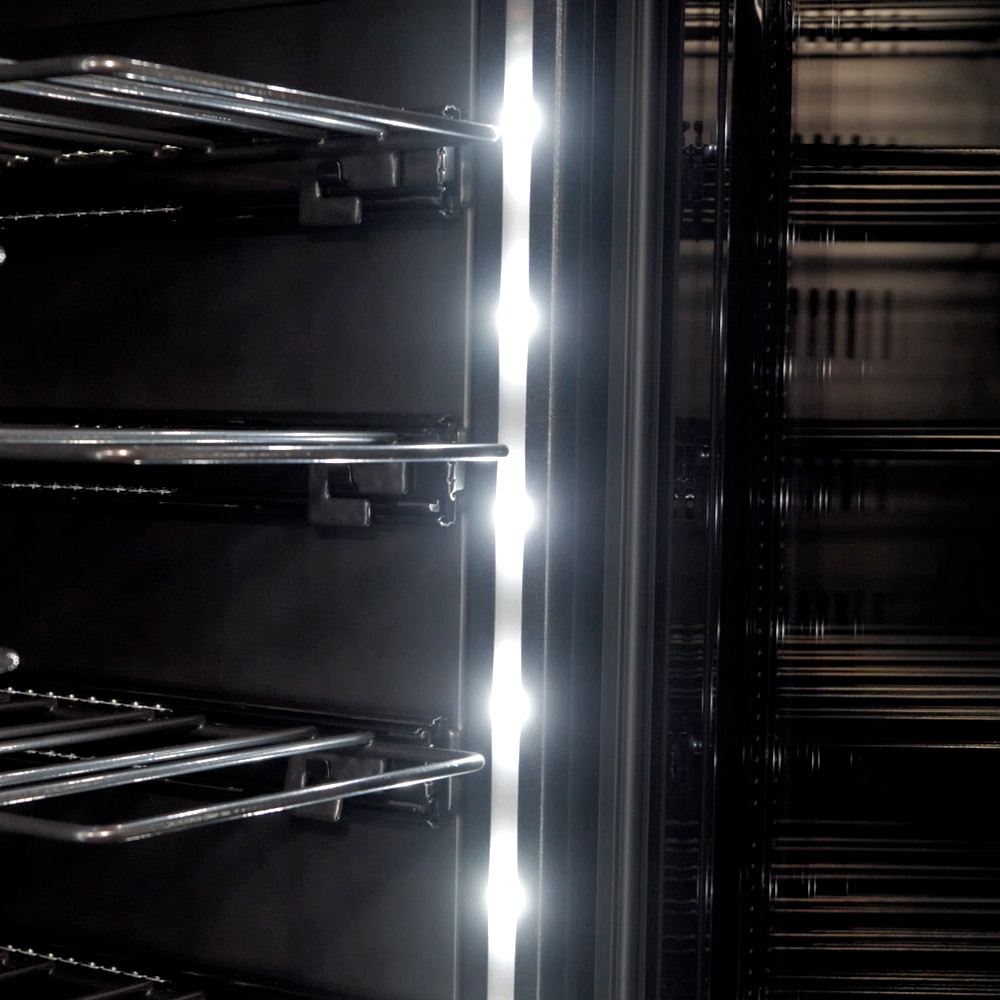 The lighting has been newly designed from the ground up to offer unprecedented scenic impact. Available with blue or red LEDs.
INTEGRATED HANDLE SOLUTION
If you prefer understated lines, you can choose the integrated handle on some models.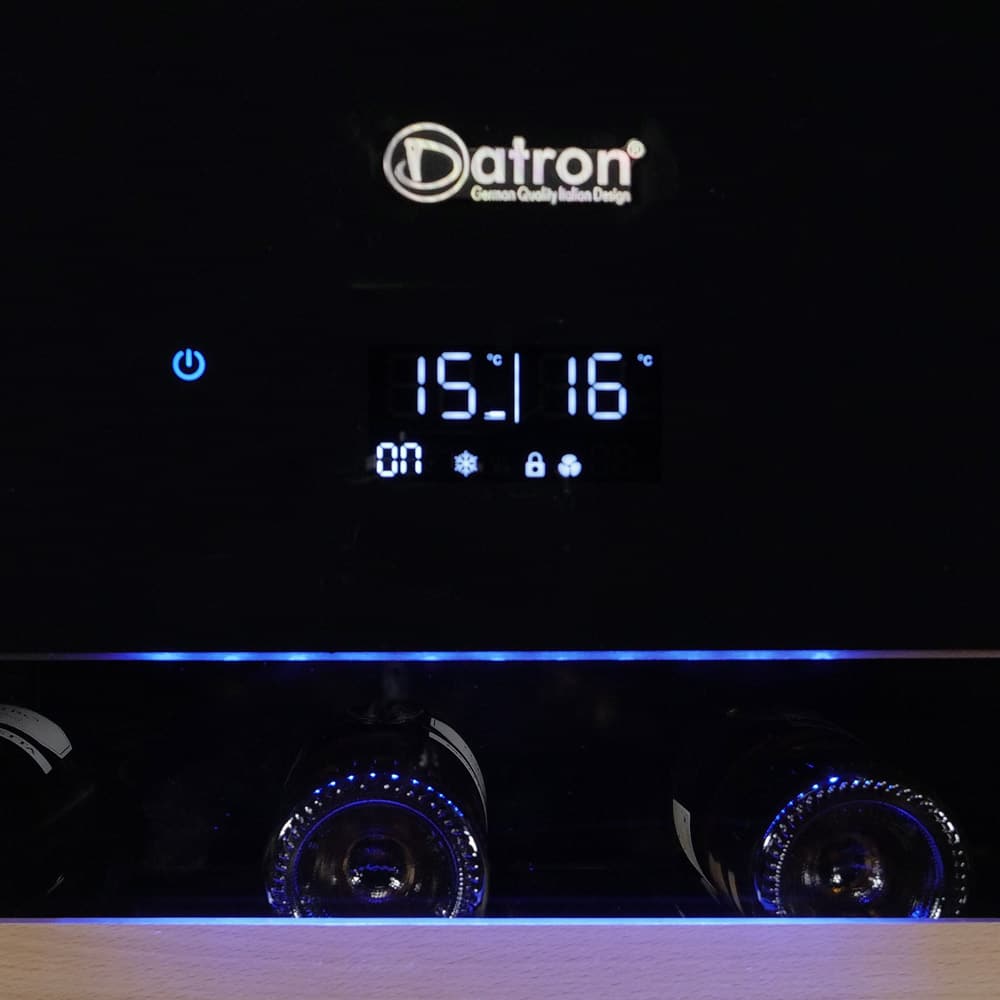 TOUCH DISPLAY All Datron Luxury models have a touch display. The state-of-the-art models have the display integrated in the showcase allowing settings to be changed without opening the door.
They are suitable for both Bordeaux and Burgundy bottles and are set on telescopic rails that make them easy and smooth to remove.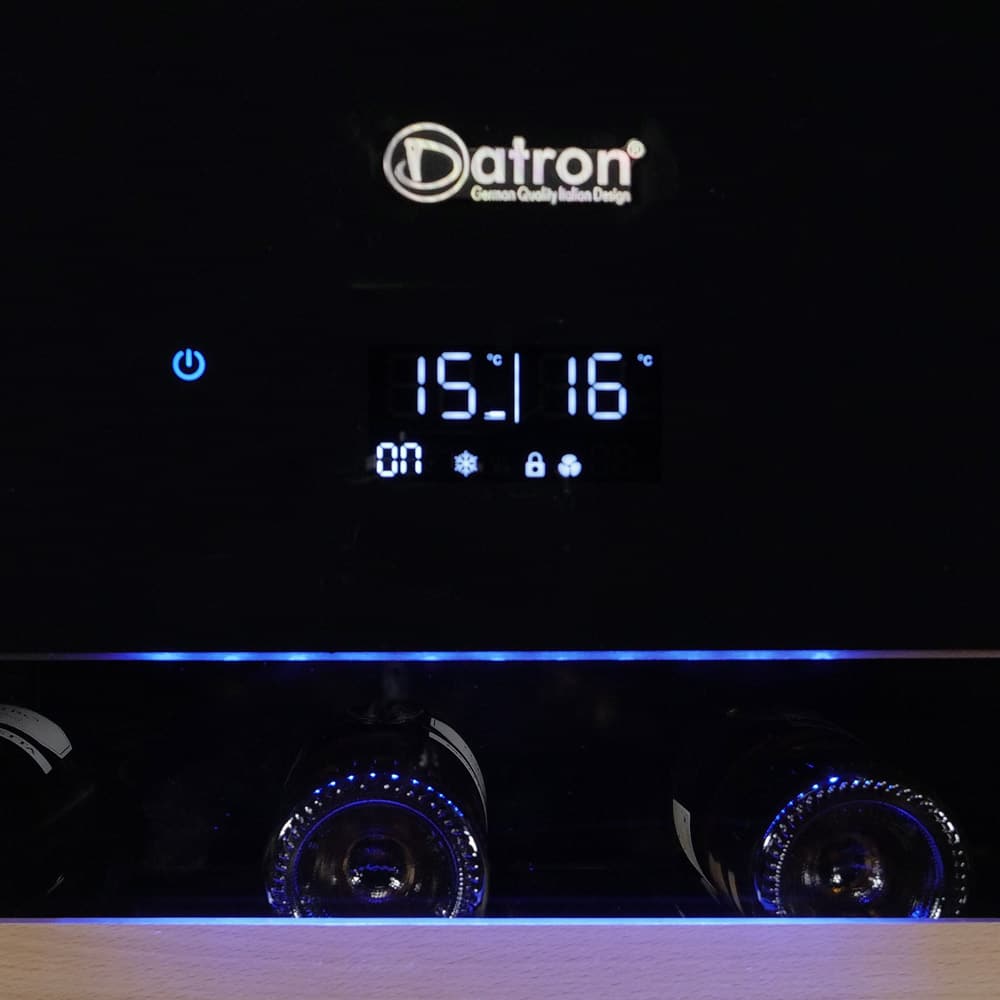 ADVANCED TEMPERATURE CONTROL
If you have special cooling requirements, models with advanced temperature management allow you to start from a lowest temperature setting of 0 °C.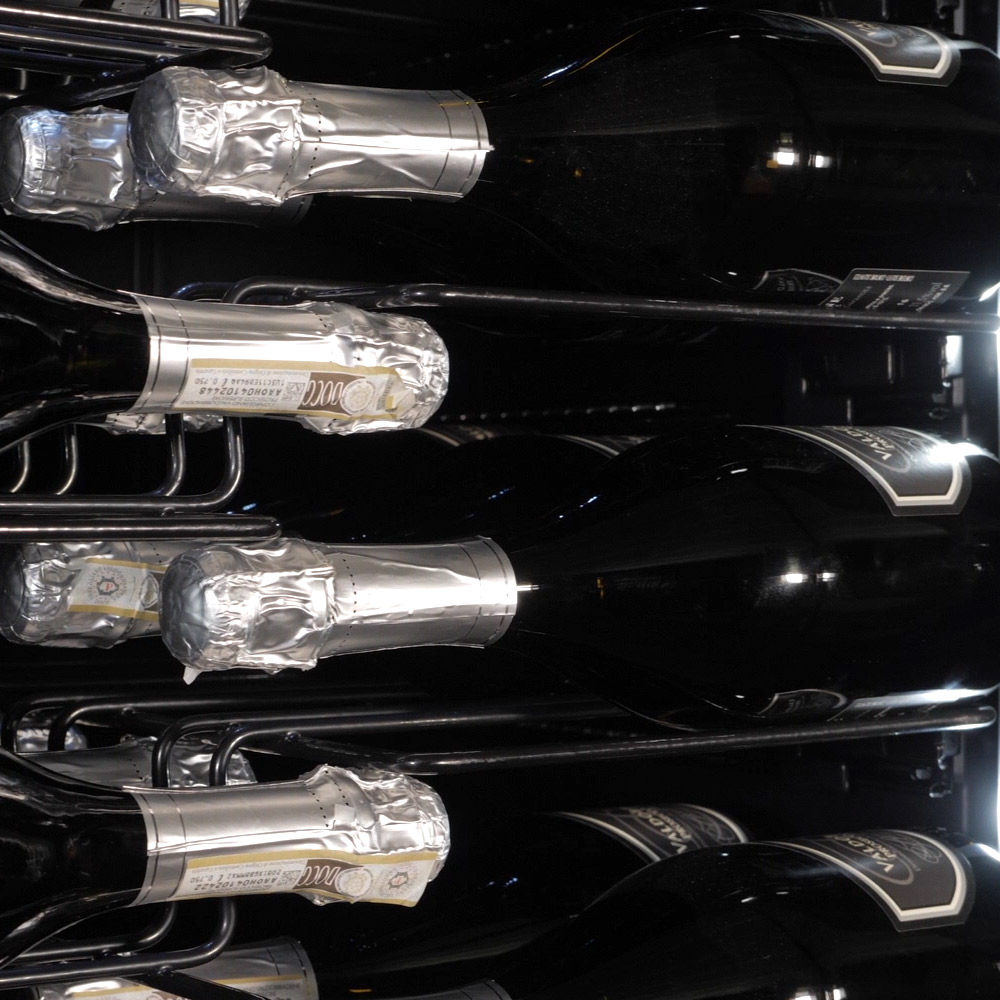 ERGONOMIC DISPLAZ SHELVES
Some models are equipped with the new Show ergonomic shelves with 180° bottle arrangement for an impressive overall view.
Find out how to choose your wine cooler in a few simple steps.